About Me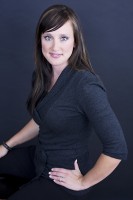 I am a professional organizer and I love what I do. For years I have gained clients and friends while assisting them in reaching a level of order in their homes, offices, and daily routines. Many of them have more organizing books and aids then I do, but have been struggling for years to apply the concepts. Some have reached crisis mode where they have missed bill payments or have marital stress from the lack of organization in their lives. Others just need help getting started. That is where I come in: Kim can help.
I get you started with suggested improvements in your current situation and return later to follow up. Or, if you choose, I work hands-on beside you un-cluttering and revamping as often as once a week. I will ask you questions that will help you discard the things in your life that do not serve you anymore and do away with the pile of papers that have taken over your desktop. I will discuss with you problem areas and we will create systems that tailor fit your habits and family demands. We will use the resources you have and shop for new ones if necessary. You will be motivated after your first positive experience to take on the next closet or disaster area in your life. We will build on one success after the other until organizing becomes more of a way of life for you and yours. You will have fun!
Don't put off organizing any longer. The time is now. Contact me and set up an initial assessment. I can't wait to hear from you.
Kimberly
Your Personal Organizer
Your Prudential Real Estate Agent
801-380-5870